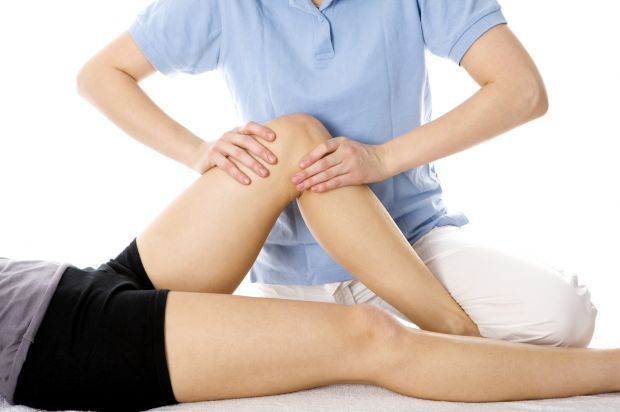 Method PNF-Kabat
PROPRIOCEPTIVE NEUROMUSCULAR FACILITATION "PNF"
(KNOWN AS KABAT METHOD)
MUDr. Herman Kabat (1913-1995) belonged to important american neurophysiologists. Together with physiotherapists Margaret Knott and Dorothy Voss he developed in the 40's a method for patients suffering from poliomyelitis (infantile palsy). In 60's was this method for the first time published in Czechoslovakia, where it quickly gained on popularity among the doctors and physiotherapists. The method proved to be relatively fast and effective in a much wider spectrum of movement diagnosis.
DESCRIPTION
Therapist is teaching the patient exercises with the limbs in diagonal position, which leads to activation of the muscles in specific way to activate the correct movement pattern, increased movement range and strengthening the muscle power. Along with that, there is also a reverse in the exercise: stretching-relaxation, action-relaxation, etc.
The therapist applies a manual contact and pressures in the direction or against the direction of the performed movement, which affects the tension in the muscles which have to be involved in the movement pattern. By verbal instructions can our client concentrate better on the performed movement and at the same time, the verbal stimulation affects the facilitation or relaxation of the muscle groups which are involved in the movement pattern, client has to control the movement by his/her sight to have a full control, it also affects the quality of the performed movement.
WHEN TO USE THIS METHOD
By clients who suffer from a functional illness of the musculoskeletal system
Neurological illness – peripheral neuropathy, multiple sclerosis, condition after stroke, etc.
Orthopedics – condition after operation and injury of the joints, spine, degenerative illness of joints, posture disorders (scoliosis), etc…
WHEN IT IS NOT RECOMMENDED
In individual cases. In acute phases of painful conditions, illnesses.