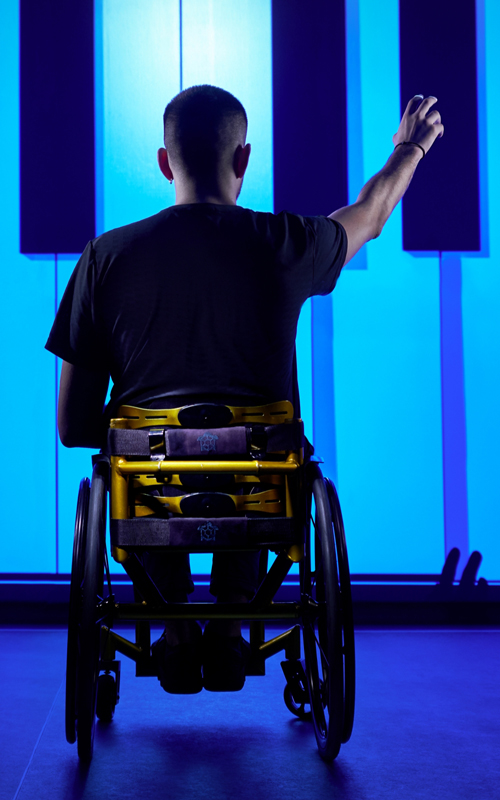 Nirvana BTS
Virtual reality-based training
Virtual reality is part of the technological arsenal of the ANAGENNISI Rehabilitation and Recovery Center. BTS Nirvana is the innovative treatment system based on this specific technology.
It is considered to be the world's leading system, as it restores the sense of balance, improves visual motor integration, contributes to sensory integration, significantly increases patient's motivation, especially for patients with neuromuscular diseases. Its effectiveness lies in its revolutionary approach: patients activate and develop their movement through adaptive personalized training games.
BTS Nirvana offers a predefined exercise book for the upper and lower extremities, as well as tools to create customized positions for each patient's needs. It delivers scenarios that can be displayed on horizontal or vertical surfaces and allows the ultimate audio-visual experience in the virtual setting without using additional devices which may affect the interaction. Its operating elements are a camera, a projector and a computer.
The patient can interact with the virtual environment by moving to the projection surface. Each exercise is adjusted to the level of difficulty one can achieve. The tracking record and the evaluation of the patients' performance contributes to their progress and the adjustment of the rehabilitation program that they follow.