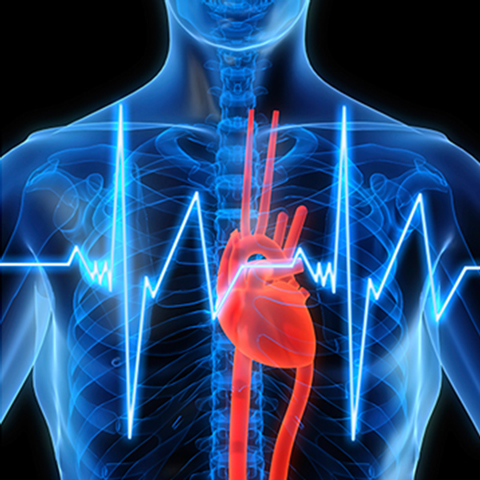 Cardiac surgery
The Cardiac Surgery department is a global reference center for many disease cases. The visit of foreign doctors of various related specialties in order to exchange opinions and further training in various techniques carried out in the Hospital is happening on a daily basis. St Luke's Hospital is well equipped in terms of cardiology and cardiac surgery specialties. The logistical equipment of the department is the most modern and specialized, and is constantly updated according to the developments and requirements of science. To date, more than 20,000 patients have been operated on in the Cardiac Surgery department and the entire spectrum of heart diseases has been treated.
Services offered
The Cardiac Surgery department deals with all heart diseases that require surgical treatment, either with open heart surgery, or with endoscopic, robotic, or unassisted cardiac surgery.
Modern surgical equipment

The Clinic's Cardiac Surgeries are equipped with modern machines and staffed with experienced medical and nursing staff. The Cardiac Surgery Intensive Care Unit is equipped with the most advanced patient support and monitoring equipment and operates based on modern post-operative medical protocols.
Pioneering surgical methods

Endoscopic Cardiac Surgery
The department's heart surgeons use the most innovative methods in heart surgery, such as minimally invasive robot-assisted heart surgeries. The department specializes in Endoscopic Cardiac Surgery and specifically in the following operations:
Endoscopic mitral valve repair
Endoscopic Aortic Valve Replacement
Endoscopic tricuspid valve repair
Endoscopic Closure of Interatrial Communications
Endoscopic Myectomy of Hypertrophic Cardiomyopathy
Left atrial occlusion and ablation of atrial fibrillation.
Cardiac surgery

The majority of operations performed today are minimally invasive, fully endoscopic and endovascular:
Coronary bypass in a beating heart (BYPASS)
Surgery of valvular diseases
Operation v. Ross
Thoracic Aortic Aneurysm
Surgery of Congenital Heart Diseases
Percutaneous Valve Replacement (TAVI and TMVR)
Percutaneous mitral valve repair (MITRACLIP)
Endovascular Treatment of Aortic Aneurysms (TEVAR)
Minimally Invasive Coronary Surgery (without sternotomy).
‍‍‍
Continuing education in the field of cardiac surgery
The department carries out extensive research with presentations, publications and announcements at major Greek and European conferences. Events, complex operations (vascular plasty, valve replacement or cardiac surgery) are regularly organized and broadcast directly at major conferences in Greece and abroad. Also, the department is a reference training center for techniques such as Rotablation, total occlusions and TAVI, and receives cardiac surgeons from all over Europe, who are trained at the Hospital's Cardiac Surgery Institute, in endoscopic cardiac surgery.
Multidisciplinary team

The department's cardiac surgeons are part of a comprehensive, multidisciplinary team of physicians and health professionals who provide personalized care. The interdisciplinary approach to care means that every patient with cardiovascular disease who visits the Clinic receives the opinion of several doctors and other specialists at the same time in a short period of time and with the aim of the best treatment of their cardiac problem.