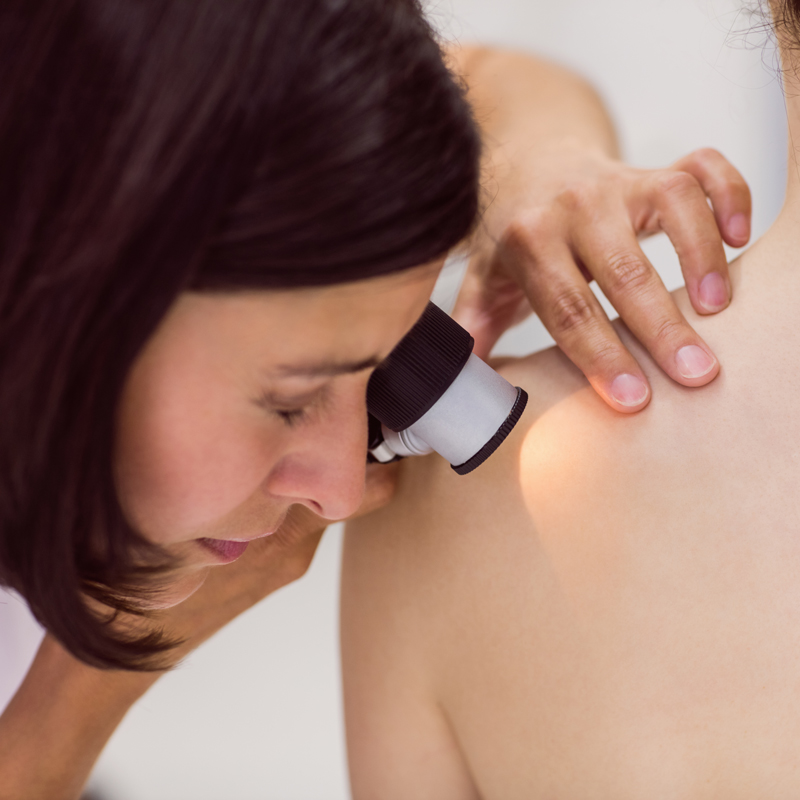 Dermatology
The Dermatology Clinic offers specialized diagnosis and treatment of skin diseases and skin cancer in both adults and children. The know-how and qualifications possessed by the staff of the Clinic allow us to offer high-quality services with modern surgical and non-surgical treatments.
Services offered
Clinical Dermatology and Venereology
Psoriasis
Acne
Shingles
Poplar
Eczema
Onychomycosis
Skin Cancer
Atopic dermatitis
Alopecia (Hair loss)
Contagious Candle
Acute warts
Molluscum contagiosum
Seborrheic Dermatitis
Mole Control
Other specialized services:
Dermatological surgery
Pediatric Dermatology
Vaginal Reconstruction with Laser
Dermatological surgery

Dermatosurgery is a specialization of dermatology and deals with the treatment of diseases and disorders of the skin, mucous membranes, hair and nails, using modern surgical methods. Skin surgery aims to restore tissues that have been injured or altered due to certain diseases or external factors that can cause damage to the skin tissues, improving their functionality and often offering an aesthetic result in addition to a therapeutic one.
Pediatric Dermatology

Pediatric dermatology is also an important specialization of dermatology and deals with skin diseases found in newborns, infants, children and adolescents. Considering that the field of pediatric dermatology is particularly demanding, proper history taking, clinical examination, valid diagnosis, and effective and long-term treatment are essential.
Vaginal Reconstruction with Laser

Vaginal reconstruction with CO2 Fractional Laser is carried out at the Dermatology Clinic of St Luke's. It is a new, bloodless and innovative method for the treatment and treatment of the genitourinary syndrome of menopause, which is done aseptically in the doctor's office with minimally invasive surgery. Laser treatment offers the patient regeneration and improvement of the vaginal tissue without side effects and with a significant reduction in the symptoms of the genitourinary syndrome of menopause.