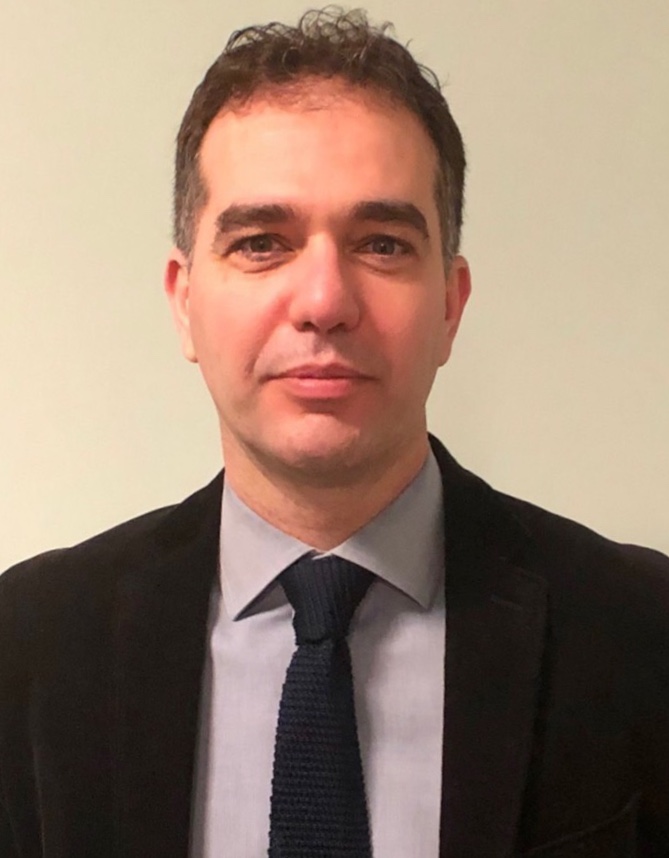 Dragoumis Dimitris
Consultant Breast & Oncoplastic Surgeon
Mr Dimitris Dragoumis is a Consultant Breast & Oncoplastic Surgeon with vast experience in advanced oncoplastic procedures and breast reconstruction. Mr Dragoumis graduated from the Medical School of the Aristotle University of Thessaloniki and specialized in general surgery. As a surgical trainee he developed a strong interest in breast cancer since 2006 and became a core member of the breast surgical team of St Luke's Private Hospital in Panorama, Thessaloniki.

 

He later proceeded in further training in breast surgery with senior oncoplastic fellowships at highly esteemed breast units of Guy's and St Thomas' Hospital and King's College Hospital in London. He joined the Breast Care Centre at the Glenfield Hospital, University Hospitals of Leicester, as a Consultant Oncoplastic Breast Surgeon in 2016, where he further developed and promoted a full range of advanced innovative surgical techniques in breast cancer management.

He is accredited Fellow of the European Board of Surgery (EBSQ) in Breast Surgery since 2014 and active member of the European Society of Breast Cancer Specialists (EUSOMA), European Society of Surgical Oncology (ESSO), Association of Breast Surgery (ABS), Oncoplastic Breast Consortium (OPBC), Hellenic Society of Breast Surgeons, Hellenic Society of Breast Imaging. He contributed to a variety of influential UK multicentre national audits and research projects with regards to breast surgical management and published many peer reviewed papers in international acclaimed medical journals.

Mr Dragoumis strongly supports evidence-based breast cancer management, paying equal attention to the principles of surgical oncology and modern oncoplastic surgery, where excellent cosmesis is just as important as optimal oncological outcome. In his private practice, Mr Dragoumis is offering specialist consultation for women or men with breast symptoms providing advice and treatment for all breast conditions, as well as routine breast screening service at St Luke's Private Hospital in Panorama, Thessaloniki. He specialises in breast surgery including both cancer surgery, surgery for benign breast conditions and cosmetic breast surgery, when this is required. Mr Dragoumis' positive character and gentle ambition is to provide all patients with individually tailored treatment taking into account their personal needs and choices.