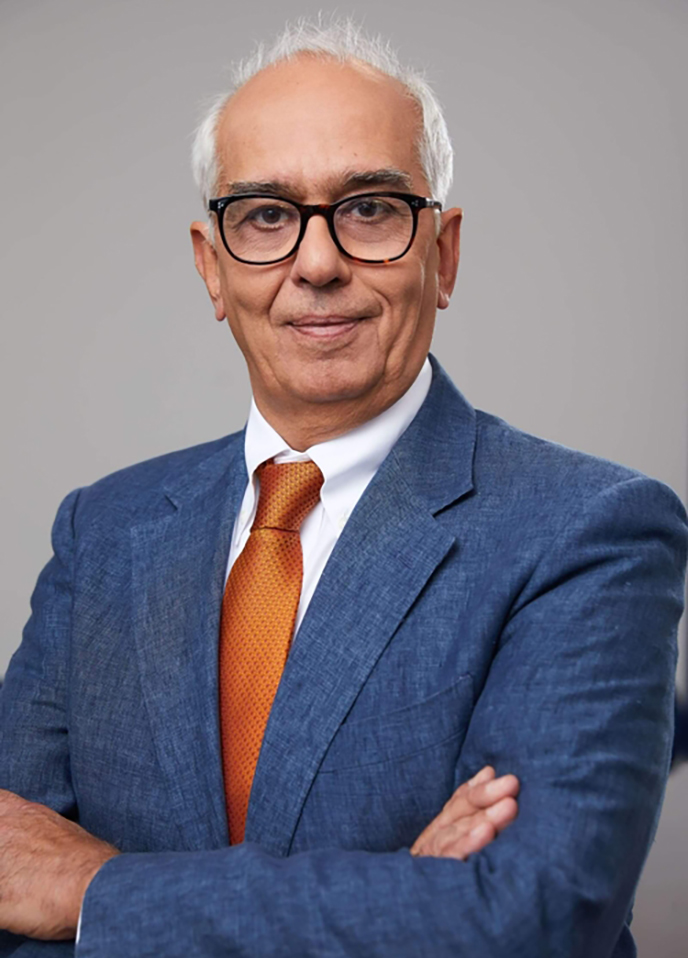 Doctor APOSTOLOS GOROPOULOS, MD, PhD
Endocrinologist – Surgeon
Doctor Goropoulos Apostolos after his medical studies and specialization in General Surgery, he attended a Fellowship in Endocrine Surgery and subsequently worked as

"Chef de Clinique" of the Endocrine Surgery Clinic of the University Hospital of Lille, France and then as a Consultant at the Surgical Departments in Greek General Hospitals.

 


Since 2008 Dr. Goropoulos has been in charge of the Endocrine Surgery Unit in St. Luke's General Hospital, Thessaloniki. His activity is focused exclusively in the field of Endocrine Surgery with a caseload exceeding 5.000 cases to date. The Unit is staffed by endocrine surgeons, endocrinologists, ENT and thoracic surgeons and supported by the department of cytology-pathology, radiology and clinical chemistry. The staff in the Endocrine Surgery Unit has vast experience in dealing with endocrine diseases such
as:

Multinodular goiter with or without tracheal compression and intrathoracic goiter.
Hyperthyroidism due to Grave's disease, toxic multinodular goiter or just a single hyper functioning nodule.
Solitary benign nodule.
Thyroid carcinoma and lymphatic metastasis
Hyperparathyroidism due to a parathyroid adenoma, hyperplasia or cancer.
Adrenal tumors including pheochromocytomas, aldosteronoma, Cushing syndrome and adrenal carcinoma.

 

Surgical procedures performed routinely include:

Minimal scars with applied plastic surgery techniques, ensuring excellent healing
Minimally invasive and endoscopic techniques
Total thyroidectomy or lobectomy
Parathyroidectomy (single, minimally invasive endoscopic or radical)
Laparoscopic or open adrenalectomy.

St Luke's Hospital provides the infrastructure and technology necessary for safely performing these operations. Ultrasound coagulation system, Intraoperative Neuromuscular Monitoring for vocal cords integrity and intraoperative quick parathormone assay are commonly used as indicated. Moreover the hospital provides the support of all relevant clinical specialities (including cardiology and chest medicine) and a state of the art Intensive Care Unit.

The exceptional experience of the staff of the Endocrine Surgical Unit together with the infrastructure of the Hospital and the technology available guarantee the best possible outcome for the patients who trust their care in their hands.

Further training and courses 

He participated in several advanced training courses in endocrine surgery, minimally invasive and robotic techniques in England, Switzerland, France, Italy and Greece.
PhD Democritus University of Thrace, Greece, Department of Health Sciences, Medical School "The role of the current diagnostic tests in use in the safe investigation of the nature of solitary thyroid nodule ".  
Diploma «academic recognition» of the faculty of Health Science and Medical School at the University of Carabobo, Valencia – Venezuela.
Assistant professor of the Medicine School of University of Lille. Adult's Surgery Department, Prof. Charles Proye. University Hospital of Lille , France.
Consultant at the Surgical Departments of the Naousa and Papageorgiou General Hospitals.
Elected Secretary General of the SCIENTIFIC COMMITTEE of the Papageorgiou General Hospital.
President of the Parents' Association of Greek – French School KALAMARI.

Extensive teaching activity as Coordinator of the Postgraduate Program in General Surgery and as Instructor in the domain of Endocrine Surgery for Greek and foreign surgeons in the Second Surgical Department of the Papageorgiou University Hospital. 
Instructor in the pre–Olympic 2004 teaching workshop for medical and nursing staff of the Papageorgiou General Hospital; Incident Management Mass Destruction".
"Instructor in surgery of the endocrine glands". Distinction from the International Fellowship Committee of the International Association of Endocrine Surgeons "WORLD DIRECTORY OF ENDOCRINE SURGERY PROGRAMS AND FELLOWSHIP OPPORTUNITIES" and Invited instructor in several Advanced Postgraduate Endocrine Surgery Program Courses in Greece and Europe.
Membership of International Scientific Societies

INTERNATIONAL SOCIETY OF SURGERY (ISS)
INTERNATIONAL ASSOCIATION OF ENDOCRINE SURGERY (IAES)
ASSOCIATION FRANCOPHONE DE CHIRURGIE ENDOCRINIENNE
GREEK ASSOCIATION OF ENDOCRINE SURGERY
GREEK ASSOCIATION OF ENDOCRINOLOGY
GREEK ASSOCIATION OF OBESITY
GREEK ASSOCIATION OF PARENTERAL NUTRITION
MEDICAL ASSOCIATION OF THESSALONIKI.
SURGICAL ASSOCIATION OF NORTH GREECE
HONORARY MEMBER OF VENEZUELAN SOCIETY OF SURGERY

and many other Surgical and Ethic Societies.

 

Publications Presentations & Conferences

Author of chapters in several books and numerous scientific articles in peer reviewed English and Greek journals on subjects concerning
endocrine surgical diseases, thyroid and parathyroid carcinoma, lymphatic metastasis and hyperparathyroidism.
Presentation of more than a hundred scientific papers in endocrine surgical and clinical research in International, European and Greek Endocrine Surgery Congresses.
Invited speaker in numerous lectures, conferences, debates, and round tables in several Greek and International Congresses and Courses of Endocrinology and Endocrine Surgery.