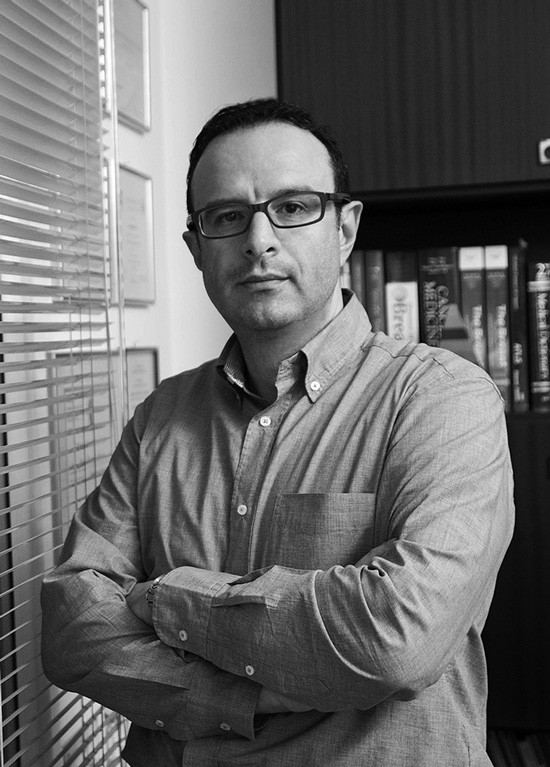 Kesisis George
Oncologist
Born in Thessaloniki in 1974. Graduated from the Medical School of the Aristotle University of Thessaloniki in July 1999. He completed the three-month training in Achillopoulio Hospital Volos and then in Agono (Magnesia).

From 2002 to 2004 he specialized in Internal Medicine in Oncology Cancer Hospital of Thessaloniki "Theagenio". 6-month training in Hematology clinic of "Theageneio". Clinical Fellow in Frei University of Amsterdam the supervision of Professor Giuseppe Giaccone for one year until July 2006. Dr Kesisis completed his specialty in Pathology Oncology in Cancer Hospital of Thessaloniki "Theagenio".

He was trained at the Hospital Mount Vernon Cancer Center in London, under the supervision of Professor David Miles, in breast cancer.

Dr Kesisis received the title of Pathologist oncologists in Greece in September 2009. In October 2009 he was awarded European Certification in Medical Oncology by the company Pathological Oncology after exams. He has successfully completed the study of Greek Academy Oncology 3 year term in December 2009 where he received a degree by examination.

Dr Kesisis is a member of the European Society of Medical Oncology (ESMO) and American Society of Medical Oncology (ASCO) and since 2009 he collaborates with St. Luke's Clinic in Thessaloniki.