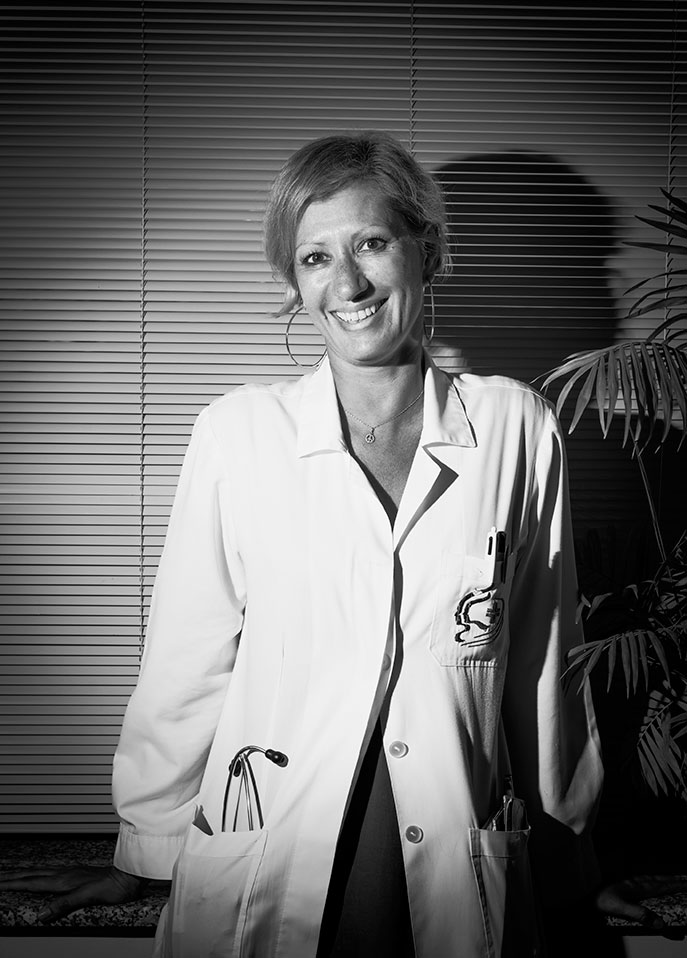 Mouza Eirini
Dr Eirini Mouza is a Physical Medicine & Rehabilitation Doctor, member of European & International Society of PRM.

Studied Medicine and graduated from Aristotle University of Thessaloniki Medical School in 1993. Completed training in specialty of Physical & Rehabilitation Medicine in 2001 in the Rehabilitation department of General hospital in Athens "G. Gennimatas". Continued with special training on spinal injuries rehabilitation in Spinal Injury Unit in Oswestry, U.K.

Occupied in "Anagennisi" Rehabilitation center of Thessaloniki since 2005 as Medical Director of the clinic.

Dealing with more than 7000 patients already following Special treatment and management of orthopedic & neurologic problems, spasticity & botulinum toxin injection techniques as well as baclofen pump management, neurogenic bladder & bowel, dysphagia, swallowing & nutritional disorders, stroke & brain injury patients, spinal cord injury patients, multiple sclerosis, dementia, cancer, Parkinson's disease, joint injections management of Osteoarthritis, post-surgical orthopedic rehabilitation, Respiratory Rehabilitation, etc, both in inpatient and outpatient facility.