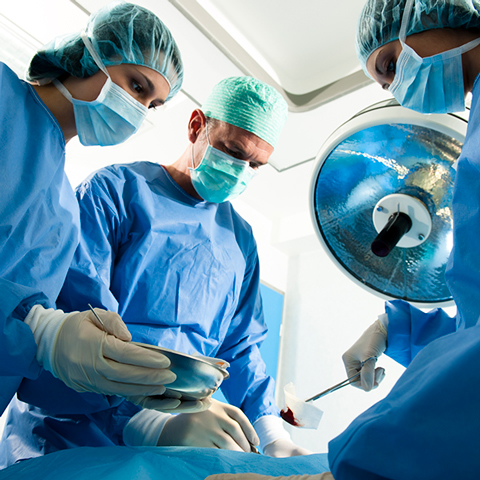 Oncology
The Oncology department of St Luke's Hospital provides top-notch services, because its latest generation equipment and the specializations of its doctors allow the immediate treatment of patients with malignancy and the rapid initiation of the necessary treatments. It applies the most modern treatments and protocols that apply internationally, while it has an Oncology Council. The department also participates in a variety of pioneering programs and research protocols, offering patients access to promising drugs even before they are officially launched. The goal is, in addition to diagnostic and therapeutic medical services, the full psychological support of the patient and their family, the proper comprehensive care of the patient.
Early diagnosis and treatment of cancer
St Luke's has a state-of-the-art Oncology department, where the appropriate processes for the prevention, early diagnosis and treatment of cancer are applied, in the context of an interdisciplinary approach, in accordance with the corresponding international standards.
Who is the department for?
Solid tumors are treated in the Clinic's Oncology department, including the following:
Testicular cancer

Breast cancer

Lung cancer

Head and neck cancer

Kidney cancer

Prostate cancer

Bladder cancer

Cancers of the digestive system

Cancers of the gynecological system

Sarcomas
Department and HR
The Oncology department has experienced oncologists and nursing staff and applies the most modern therapeutic approaches, with the aim of curing the patient.
Modern personalized treatment
All oncology patients are treated with appropriate individualized treatment. For this purpose, modern methods of chemotherapy, hormone therapy, biological therapy and immunotherapy are used. At the same time, if required, special tests are carried out to investigate the molecular and genetic basis of the disease. Chemotherapy is carried out in special day care wards. The dissolution and preparation of the medicines are carried out by specialized personnel, in conditions of complete sterilization, with absolute safety standards.
Interdisciplinary collaboration
With the harmonious cooperation of all specialties, personalized quality oncological care is given to the patient. The department, for the best therapeutic effect, cooperates where necessary with the following departments:
Radiology department

Surgical department

Gynecological department

Department of Neurosurgery

Thoracic surgery department

Urological department

Orthopedic department

Department of Maxillofacial Surgery

ENT Department

Pathology department

Hematology department

Pulmonology department

Gastroenterology department

Endocrinology department

Rheumatology department

Dermatology department

Cardiology department

Department of Plastic Surgery

Pain Clinic

Physical Rehabilitation Clinic

Physical therapy department
Philosophy of the department

Special care is taken to ensure that patients are never alone in difficult times and that their needs and expectations are met. The need for friendly faces, safety, meaningful support and guidance are in our daily practice.