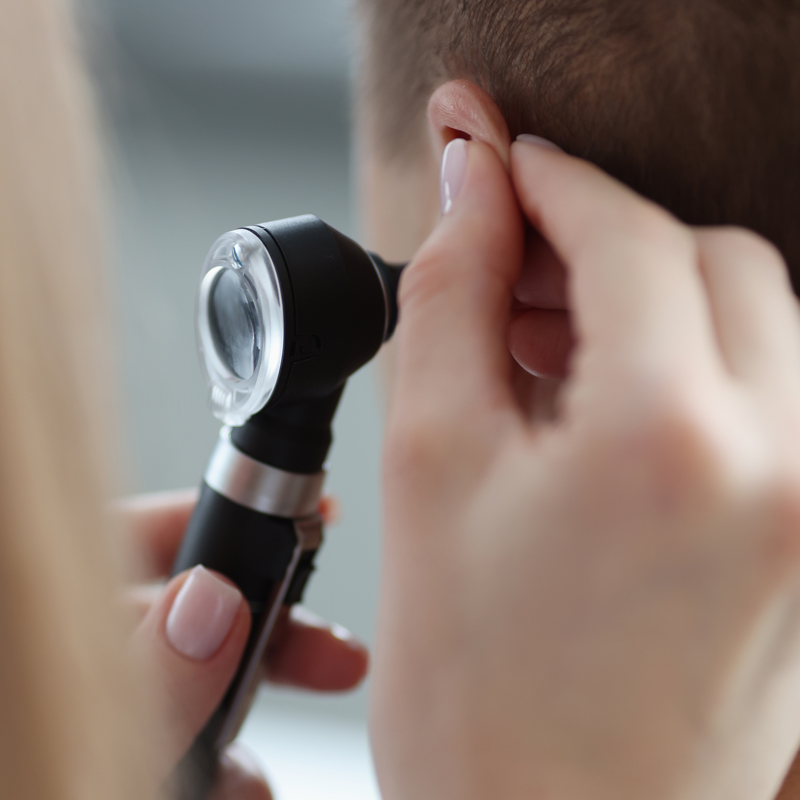 Otorhinolaryngology
St Luke's Hospital is one of the top quality healthcare organizations in Greece, as well as in the wider Balkan region. In the ENT department, hundreds of surgeries are performed every year and the department cooperates perfectly with the other specialties of the hospital. Our experience as a healthcare provider leaves no room for doubt as to the quality of care we provide to thousands of patients annually.
The ENT department of the hospital is staffed and collaborates with the most distinguished otolaryngologists in Northern Greece. The great experience, the many years of training in centers abroad and the academic course inside and outside the borders, makes our ENT services not only perfect, but also up-to-date, harmonized with the most modern diagnostic and therapeutic practices of the global ENT community.
Medical and paramedical staff
The excellent medical force is surrounded by a specialized paramedical and nursing staff, ready to assist for the highest level of services in the specialty.
Subsections
The following fields are indicative:
1. Child-ENT Tonsillectomy
Adenoidectomy
Tubes
Cervical procedures (eg lateral and medial cervical cysts, removal of lymph nodes, tonsils
2. Ear surgery
Tympanoplasty
Cholesteatoma surgery
Otosclerosis
Endoscopic ear surgery
Application of cochlear implants and implantable hearing aids (e.g. bone-anchored hearing aids or BAHA)
3. Nose, paranasal sinuses and skull base surgery
Rhinoplasty, diaphragm straightening
Paranasal sinus surgery, including oncology and reconstruction of personal skull fractures
4. Neck, soft tissue surgery
Thyroid surgery
Parotid and other salivary gland surgery
Surgery of cervical structures
Onco-surgery of the neck and Laser-Onco-surgery
5. Surgical treatment of sleep apnea
6. Aesthetic Operations
Blepharoplasty
Rhinoplasty
Detached ears
Modern technical equipment

St Luke's modern technical equipment enables us to apply the newest methods in diagnosis and treatment. Endoscopic ear surgery, soft tissue surgery with a microscope and neurostimulation, nasal surgery with navigation and the extensive application of lasers in tumor surgery are just some of the examples of the modern therapeutic approach of our patients.
The vision of the people of the department

At St Luke's you will find people willing and able to inform you and help you with any problem related to the ENT specialty. Our goal is to take care of you with every means at our disposal and using modern and safe methods and techniques.