You deserve a lot of living to do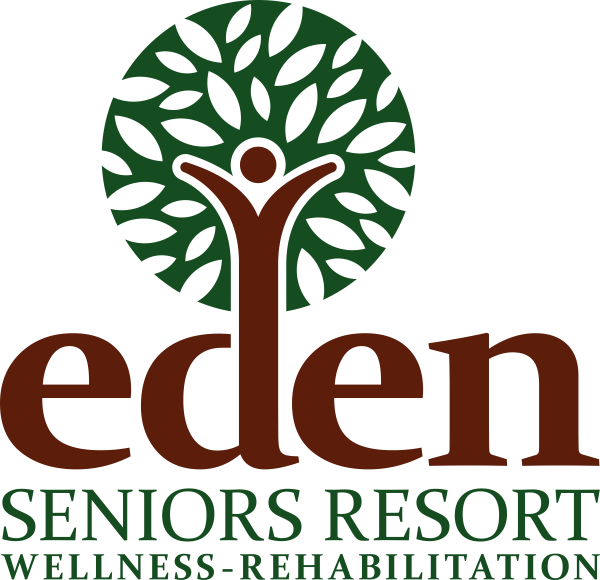 Rooms and suites
The Eden Resort Wellness and Rehabilitation offers 54 double shared and single premium en-suite rooms and 9 luxury suites beautifully designed in elegant style. All rooms have their own balcony, are facing the sun with a view of the Mediterranean Sea, the garden and the rural nature and are featuring:
Orthopaedic king size bed
Desk
Wheelchair, accessible bathroom with walk in shower
Central call and nurse-call system 24/7 in room and bathroom
Central air-conditioning and heating individually controlled
2 Smart HD TVs and Free Wi-Fi access
Sitting area
Wardrobe
2 Telephones
Small fridge
Safe box
Hairdryer
Restaurant and Cafeteria Bar
At the Eden Resort food is a celebration of what is fine in dining today with 5 meals and snacks every day made with selected nutritional ingredients at their best seasonal freshness, locally produced and home cooked by our Chefs in our on-site fully equipped kitchen.
Spa Center
At our fabulous Spa Center you can follow a Holistic Health and Well-being plan where there are Therapeutic Rooms, Beauty Specialists, Hair Dresser / Barber, Pedicurist and Manicurist, Physiotherapy, Massage, Sauna, Hydrotherapy and Swimming Pool.
Gym and Rehabilitation
Fully equipped exercise and health gym under the supervision of our gym advisor to assist our guests to exercise and improve their physical strength and endurance.
Leisure Facilities
Indoor swimming pool
Outdoor swimming Pool
Games Room / Hobbies Room
Large lounges and social areas
Library
Outdoor relaxing areas
Garden & Planting area for residents
Doctors Room
Our On-site physician   in association with our on call external medical experts are covering all medical care needs. Our nursing and care giving staff are fully trained to offer 24/7 nursing care and assistance to all our guests.
Other Facilities
Laundry
Cloth mending
Daily maid service
Private Parking
Who we are
Eden Resort Wellness and Rehabilitation is a new project in Cyprus, created to accommodate and offer high standards of services in a luxury establishment. We are providing exceptional experiences whether someone is looking for a short-term or a long- term stay, wellness pampering, rehabilitation, medical and nursing care, independent or assisted living or a new healthy life plan. Our mission is to encourage people to live a joyful, purposeful and creative life by providing a healthy, trouble-free, enriching and inspiring environment in secure development, autonomy and self-confidence, socializing and revitalization.
We believe that care should be delivered in a spirit of hospitality, love and well-being. Our model is to bring the fusion of world-class seniors living and personalized hospitality in a resort-style. The Resort is ideally created for people that are looking for a healthy lifestyle, dieting programmes, bio-based products in an ecological friendly environment.