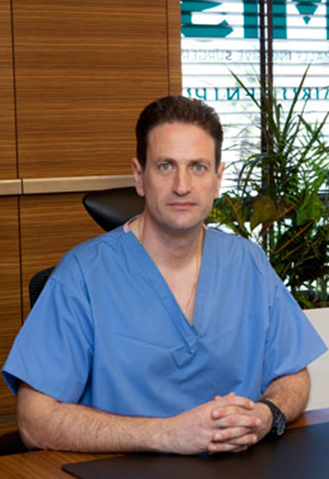 Sideridis Aristotelis
Orthopaedic Surgeon
Born in 1968 in Thessaloniki. He graduated from High School in 1986. He graduated from the Medical Faculty of the Aristotle University of Thessaloniki in 1992.

Languages: English, French

Professional practice:

While studying at the university from the 4th to the 6th course served as Assistant Surgeon in pediatric trauma, in addition passed a six-month practice in the intensive care unit at the Surgery Department of the Aristotle University in Thessaloniki.

Since 1998 Member of the Hellenic Osteoporosis Association.

1993-1994 Internship as a rural doctor in the hospital of Camarate, prefecture of Serres.

Specialization:

Internship in the surgical department of the military hospital in Thessaloniki in 1993 for 6 months.

1994 – 1995 six-month internship in the orthopedic department of a public hospital Veria, Greece.

1997- 1999 continued internship for specialization in orthopedic department of a public hospital in the city of Kilkis, Greece.

He received a title of an Orthopaedic Surgeon in 1999.

Private practice in Thessaloniki since 2000 to the present day.

Since 2003 he is a Fellow of the Department of OrthopaedicSurgery of Aristotle University of Thessaloniki.

In the 1999-2000 academic year lecturing medical students.

A large number of publications of scientific articles about Traumatology and Orthopedics in Greek and international magazines. Dr Sideridis takes an active part in international medical congresses and seminars in Greece and abroad.