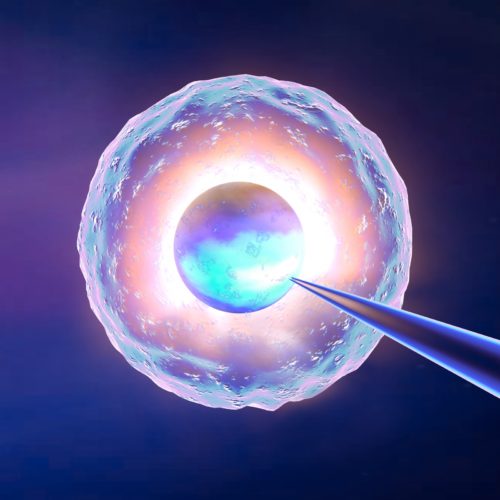 Stem Cell Therapy
Stem cells are the building blocks of the human body. Stem cell therapy is directed to the healing and regeneration of damaged tissues and organs.
Today, there are a wide range of diseases which can be treated by stem cell therapy. This is neurological diseases, also spinal injury and disease, the joints, arthrosis, arthritis, multiple sclerosis, stroke, autism, diabetes and other
diseases.
Autologous stem cell transplantation is the most safety, because stem cells are taken from the bone marrow of the patient, and it helps to minimize the risk of rejection and side effects. Substance bone marrow is taken from the iliac crest (hip region), further carried out a special procedure of molecular processing and isolation of stem cells, whereupon a portion of serum enriched with stem cells injected into the patient's damaged area, the rest of sera injected
intravenously.
The entire surgery is minimally invasive, that's why it reduces recovery time. Specialists of the GMTP team will help to give your body a new life.
What diseases are treated with stem cells?
Diseases of the nervous system
Alzheimer's disease
Parkinson's disease
Νeonatal hypoxia
Dementia
Cerebral palsy (CP)
Intellectual disability
Cerebral infarction
Cerebral ischemia
Sciatica
Cerebrovascular accident
Sleep disorders
Neuralgia
Acute cerebrovascular accident (stroke)
Paralysis and its consequences
Peripheral neuropathies of various origins
Consequences of meningitis
Сonsequences of traumatic brain injury (TBI)
Post-hypoxic encephalopathy
Multiple sclerosis
Rehabilitation after strokes
Chronic fatigue syndrome (CFS)
Brain injuries and their consequences
Encephalopathy
Diseases of the cardiovascular system
Arterial hypertension
Long-term ischemic heart disease, accompanied by cardiosclerosis
Myocardial infarction in the acute period and subsequent rehabilitation
Cardiomyopathy
Myocardial dystrophy of various origins
Heart failure
Vascular diseases
Raynaud's disease
Vasculitis
Limb ischemia
Gangrene (critical limb ischemia)
Endarteritis obliterans
Skin diseases
Dermatitis
Cosmetic skin imperfections
Neurodermatitis
Burns, ulcers and scars of the skin
Consequences of injuries and burns
Psoriasis
Eczema
Diseases of the musculoskeletal system
Arthritis
Arthrosis
Degenerative changes in the joints
Coxarthrosis
Osteocondritis of the spine
Fractures
Gout
Injury, consequences of injury
Hyperthyroidism
Hypothyroidism
Type 2 diabetes
Effects of type 1 and type 2 diabetes
Thyrotoxicosis
Autoimmune diseases
Crohn's disease
Rheumatoid arthritis
Immunodeficiency disorders
Secondary immunodeficiencies of various etiologies
Disorders of the immune system in women with complicated menopausal period
Blood diseases
Anemia of various origins
Diseases of the gastrointestinal tract
Crohn's disease
Gastroduodenitis
Colitis of various etiologies
Pancreatitis
Consequences of hepatitis B and C
Pre-cirrhotic conditions
Cholecystitis
Chronic hepatitis
Chronic hepatocellular insufficiency
Cirrhosis of the liver
Peptic ulcer of the stomach and duodenum
Diseases of the urogenital area
Ovarian dysfunction
Reproductive disorders in men and women
Potency disorders
Prostatitis
In geriatrics
Body rejuvenation
Prevention of premature aging
Revitalization.