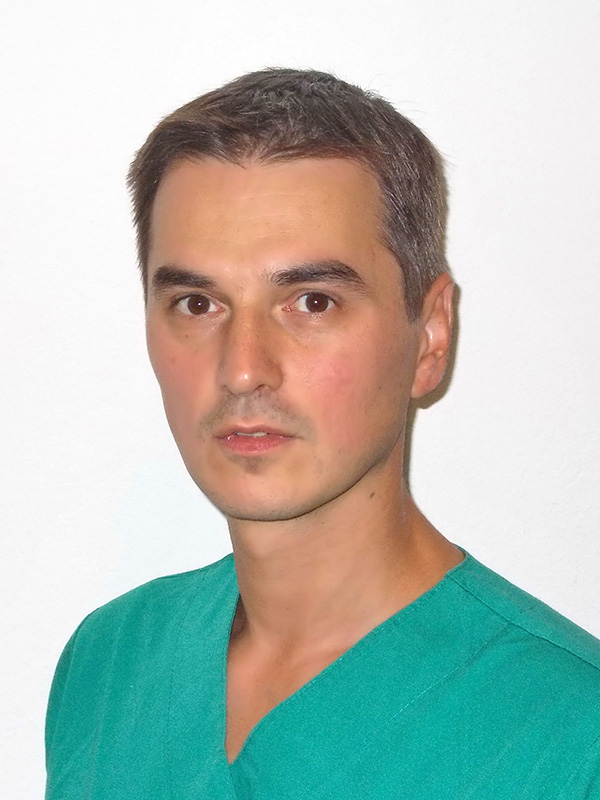 Symeonidis Panos
Dr Panos Symeonidis, MD, PhD is a fellowship trained Orthopaedic Surgeon practicing in Thessaloniki, Greece. He has been trained in the UK, Australia, Germany and the USA. His special interests are Foot and Ankle surgery and Dance Medicine. His skills cover a wide range of conservative and surgical treatment of Foot and Ankle injuries and deformities. He operates in St Luke's hospital and gives consultations in his private practice.

Dr Symeonidis is specialized in treating deformities such as hallux valgus (bunions), claw toes, bunionettes, hallux rigidus, flatfoot (fallen arch) and cavus foot (elevated arch), and Charcot arthropathy. He operates on various disorders such as Morton neuromas, tarsal tunnel syndrome, Freiberg's disease, and Achilles tendon pathology (tendinitis, tendinopathy, ruptured Achilles tendon, Haglund deformity). He has been trained in ankle and hindfoot arthroscopy and tendoscopy, treating conditions such as osteochondral lesions of the talus and tibia, impingement syndrome of the ankle (anterior / posterior), os trigonum syndrome, peroneal tendon ruptures and instability and arthroscopic fusions. Dr Symeonidis also operates on a wide range of foot and ankle injuries, including fractures and dislocations of the region, Lisfrank injuries, ankle instability (acute / chronic), gunshot injuries, complex foot trauma and its late complications (arthritis, posttraumatic deformities).

Apart from his clinical work he is actively involved in clinical research with a PhD Thesis on spinal muscles and more than 25 international publications and 250 references in his studies. He has been an invited speaker and instructor in several International meetings and courses, including societies such as the EFFORT, EFAS, IADMS, WSTC and AO international. He is a member of the AOFAS, AO, IADMS and Medicines du Monde.