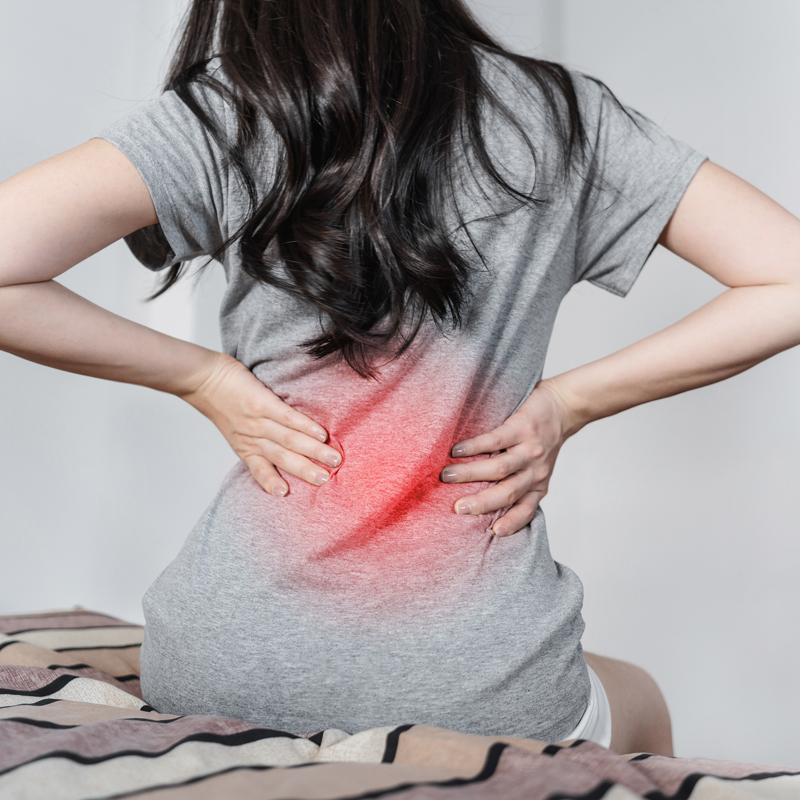 Treatment of chronic pain
Our Pain Clinic effectively treats all types of pain and relieves thousands of patients each year, giving them a better quality of life, using modern and scientifically sound approaches. Also, 
the
hospital
 is the first to use combined fluoroscopy and ultrasound techniques with direct collaboration between a Neurosurgeon and Anesthetist, innovating in the field of neuromodulation where the most modern technologies are applied.
The main goal remains to improve the quality of life and relieve the daily torture of pain.
Treatment of chronic and cancer pain

What is pain?

Pain is defined as "the unpleasant aesthetic and emotional experience associated with established or threatened tissue damage or described in relation to such damage" (IASP, 1979). However one perceives the concept of pain, it is now a given that pain is not only a symptom, but also a disease.

"One in two adults in Europe over the age of 65 suffer from chronic pain."

With the progress and expansion of age limits, as well as the number of cases that are now recognized as chronic pain cases, the need to operate a specialized Pain Clinic arises. 

St Luke's

 can offer conservative and invasive solutions to the patient, using methods that are common practice in most European countries. 
The aim of these methods is:

Alleviation of the feeling of pain

The improvement of the person's functionality

Improving the quality of life of the chronic patient

Goal of operation of the Pain Clinic

The Pain Clinic aims to fully manage a patient with chronic pain, of any cause, through the following:
Diagnostic methods. These methods classify, separate, interpret and discover the sources and extensions of pain, with the help of both 

St Luke

's laboratories (Microbiological, Radiological, Axial and Magnetic Tomography), as well as the diagnostic blocks of nerves and ganglia.
Consulting.

 

It helps the referring physician to proceed with the appropriate actions that will relieve 

their

 patient.
Therapeutic interventions. Together with the patient, we choose the most appropriate therapeutic approach, pharmaceutical or invasive, based on modern scientific data, and with modern minimally invasive techniques and sophisticated interventions in the nervous system, without promising miraculous and magical cures.
Monitoring. Monitoring of the patient includes re-evaluation and evaluation at certain time intervals, as well as the regulation and adjustment of treatment and the parameters of implanted systems (neurostimulators and replenishment of pumps in chronic treatments).
Coordination. Informs and assists other specialties involved with a chronically ill or malignancy patient in managing side effects of treatments that may occur to them.
Who is the Pain Clinic for?

Some characteristic situations that lead the patient to the doctor's office are the following:

Various neuralgias

Headache, migraine

Degenerative diseases of the spine and joints, such as arthritis of the upper and lower extremities, pelvis and spine, rheumatism, sacroiliac syndrome and apophyseal joint syndrome.

Chronic musculoskeletal pains, tendinitis and enthesopathies

Coccygodynia

Chronic neck pain, back pain and back pain, which are also particularly common

Post-traumatic pain, such as brachial plexus injuries etc.

Postoperative chronic pain, which lasts for more than 3 months

Chronic pain due to malignancies such as visceral pain, pelvic pain and bone tumors

Benign chronic visceral pain and pelvic pain

Fibromyalgia, CRPS I & II pain syndromes, phantom limb syndrome

Chronic pain from neuromas and other nerve injuries

Diabetic polyneuropathy, diabetic foot

Ischemic pain unresponsive to treatments of the respective specialties, such as peripheral ischemic vasculopathy and refractory angina pectoris
‍
Therapeutic interventions offered by the Pain Clinic

The therapeutic interventions offered by the hospital's Pain Clinic include the following:

Combination of appropriate drugs (analgesic, anti-inflammatory, antiepileptic, etc.)

Non-invasive methods (mainly physical therapy)

Directed injections of steroids, prolotherapy, PRP, stem cells and nerve and ganglion blocks

Application of RF for all indicated conditions (classical and pulsed RF)

Pain pump implantation

Neuromodulation with stimulation electrodes peripherally (peripheral neurostimulation, PNS) and in the spinal column (Spinal Cord neurostimulation, SCS), but also in the brain (motor cortex stimulation MCS, deep brain stimulation DBS)

Which doctor cares about pain control and management?

The doctor who deals with pain and the relief of those suffering from it, is called a Painologist. An Anesthetist is an Anesthesiologist specializing in the diagnosis, control and treatment of all types of pain described above. In general, the types of pain are as follows:

Physical pain

Visceral pain

Neuropathic pain

Sympathetic pain.