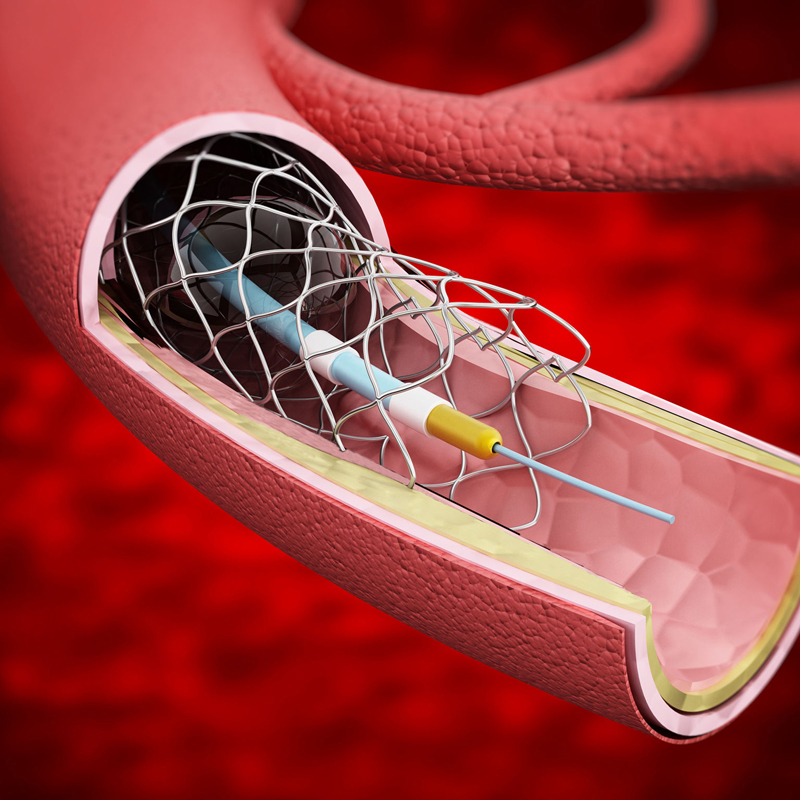 Vascular surgery
A few words about vascular surgery

Vascular surgery concerns the vessels of the body, namely:
Arteries
Veins
Lymph vessels
These vessels can become diseased, creating multiple and serious problems. Especially the arteries of the body are particularly damaged by atherosclerosis, a disease of the modern age.
Atherosclerosis mainly causes narrowing of the arteries, resulting in insufficient irrigation of body parts or organs. In other words, due to atherosclerosis, blood has difficulty passing through the artery, resulting in less oxygen reaching the tissues.
Those who need the help of the Vascular Surgeon are mainly:
Patients with difficulty walking (Intermittent Claudication)
Patients with symptoms of cerebral infarction (Transient Ischemic Stroke)
Patients with a palpable pulsating mass mainly in the abdomen (aneurysm)
Department and HR
The Vascular Surgeons of St Luke's are renowned in their field and are able to properly advise the patient to deal with their problem. The Radiology department, with full imaging capability (Triplex Ultrasound, Axial and Magnetic Angiography, as well as Digital Angiography), as well as the ICU for post-operative support, contributes significantly to the correct diagnosis.
Range of operations performed
At the Hospital, all Vascular Surgery operations are carried out, both Classical and Endovascular Vascular Surgery (the so-called balloon or stent) or even a combination of both, with the aim of achieving the best result for the patient. 
The department deals with:
Peripheral vascular operations
Visceral vessel stenosis (renal arteries)
Aneurysms
Aortic dissection type A and B
Carotid disease
Inferior vena cava filter
Arteriovenous accesses for hemodialysis (fistula)
Venous insufficiency of lower extremities (phlebitis) with classic or new methods (Laser)
Diabetic foot
Diagnosis, therapeutic and postoperative management of the disease
Comprehensive diagnostic, therapeutic and post-operative care services are summarized as follows:
Diagnostic accuracy based on international medical protocols, with the help of state-of-the-art equipment
Personalized treatment regimen with the help of a specialized team of experts
Treatment of the disease with modern methods
Post-operative care and guidance.