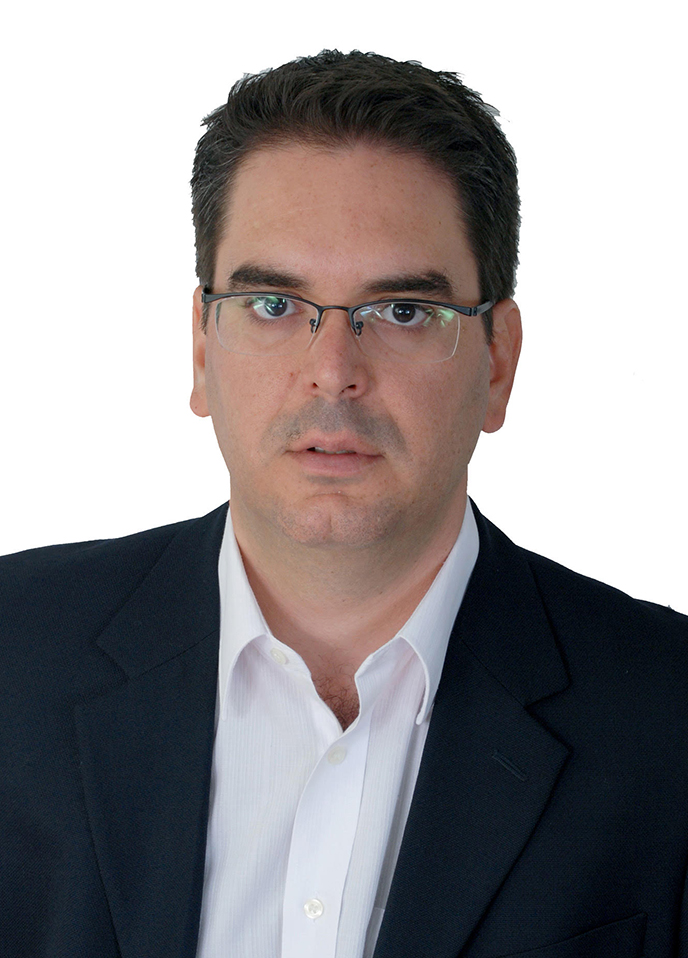 Aaron Venouziou
Orthopedic Surgeon
Dr. Aaron Venouziou specializes in hand and upper extremity surgery. He treats most acute and chronic musculoskeletal conditions of the shoulder, elbow and hand in
adults and children. He has received extensive training in shoulder arthroplasty, arthroscopy, upper extremity fracture management, tendon issues, nerve-related
problems and microsurgery. Dr. Venouziou received his medical degree from the University of Thessaly (Greece).

Dr. Aaron Venouziou completed his surgical internship and orthopaedic residency at the University Hospital of Larissa (Greece). Then, he went on an advanced fellowship in Shoulder, Elbow, Hand Surgery and Microsurgery in Pittsburgh, for 2 years (USA). In 2015 he received a scholarship from the European Society for Sports Traumatology, Knee
Surgery and Arthroscopy focused on arthroscopic and open shoulder surgery at the University of Milan (Italy). Since May 2015 he has served as a team doctor of the
Hellenic Men's National Volleyball Team.

Dr. Venouziou has conducted extensive research in the field of hand and upper extremity. His scientific work includes 25 published papers and abstracts in peer
reviewed journals and 5 book chapters in orthopaedic textbooks. He has given numerous presentations to medical audiences at both national and international
conferences and he has also won several national awards and grants. He is an active member of several national and international scientific societies.

Medical Services

Hand

Endoscopic carpal tunnel release
Revision carpal tunnel release
Thumb arthritis
Tendon repair and reconstruction
Nerve repair and reconstruction

Wrist

Distal radius fractures (ORIF)
Scaphoid fracture (open or arthroscopic fixation)
Scaphoid nonunion (reconstruction, vascularized bone graft)
Wrist arthroscopy, sports injuries (TFCC repair, scapholunate ligament repair)
Limited wrist fusion (4 corner fusion, proximal row carpectomy)
Arthroscopic wrist ganglion excision
Corrective osteotomies for fracture malunion

Elbow

Elbow trauma (fractures, dislocations, complex elbow instability)
Distal biceps tendon repair
Cubital tunnel syndrome (primary and revision)
Elbow stiffness (open or arthroscopic release)
Medial and lateral ligament reconstruction
Elbow arthroplasty
Elbow arthroscopy

Shoulder

Shoulder arthroscopy
Rotator cuff repair (arthroscopic)
Shoulder instability (arthroscopic and open repair)
Total shoulder arthroplasty
Reverse shoulder arthroplasty
Shoulder fractures.