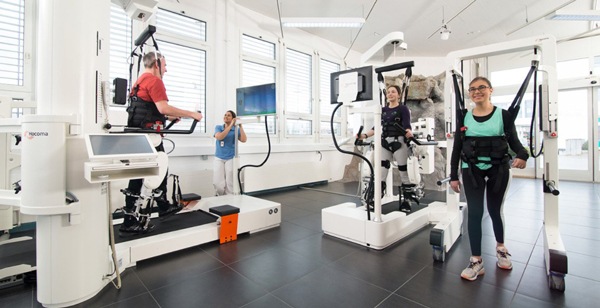 The Lokomat is the world's leading robotic medical device that provides highly repetitive
and the most physiological gait training – especially to severely impaired patients.
Effective Gait Training
Robot-assisted therapy enables effective and intensive training and ensures the optimal exploitation of neuroplasticity and recovery potential.
Every seventh dependency in walking could be avoidable if robot-assisted devices were used. With the Lokomat you can also train patients with severe disabilities, who have been shown to benefit the most from Lokomat training.
Advantages of Lokomat Therapy
Fewer Resources Needed
More Therapy Sessions per Week
Increased Therapy Intensity