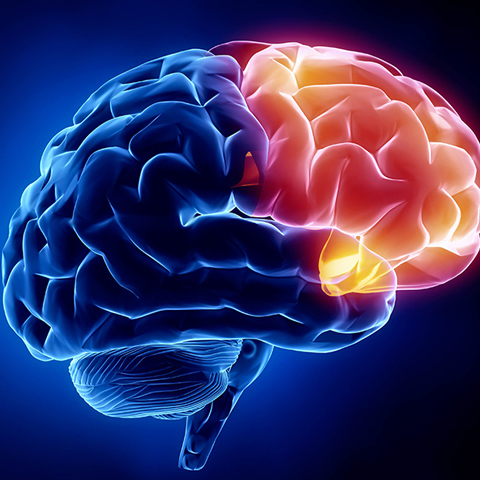 Our life is filled with many seemingly simple functions of the body: we talk to each other, listen to music, walk in the park with our children, work and do much more. Nonetheless we often do not realise that each and every movement depends on our nervous system, brain and spinal cord. Damage to the nervous system entails a partial or complete loss of body functions.
Neurosurgery is a medical specialty providing diagnosis and surgical treatment of diseases, deformities and injuries of the organs of the nervous system (brain, spinal cord, spine, peripheral nerves).
The work of a neurosurgeon can be compared to fine jewellery.
With GMTP's medical team you can get advice about diagnosis and surgical treatment from the world's best neurosurgeons, who have many years of international practice.
Medical clinics located in Greece have the best equipment for diagnosis and treatment, which are both done by some of the entire world's best neurosurgeons, which apply the latest methods of treatment operations, including paediatric ones.
Neurosurgeons carried out such complicated operations, such as: removal of different brain tumours, removal of meningiomas, astrocyte — glial brain tumours, ependymomas — tumours of the Central nervous system, removal of vascular tumours, surgery after a stroke, surgical treatment of epilepsy, removal of tumours of the brain stem, treatment of congenital malformations (Arnold-Chiari Syndrome, Dandy-Walker), removal of hematomas and abscesses, surgical treatment of herniated discs, spinal stenosis, surgery after injuries (fractures of the cervical, thoracic and lumbar spines), removal of vertebral tumours, surgical treatment of various diseases and injuries of peripheral neuritis.
GMTP organises diagnostics and treatment in clinics of Greece, including: selection of a particular specialist and hospitals, translation of medical documentation, assistance in obtaining entry visas, provision of treatment, interpretation services, accommodation – not only in clinics, but in comfortable apartments near the sea – and a lot more.
S from Saint-Petersburg
A 40-year-old Russian male came for rehabilitation 2 months after motorcycle accident with the diagnosis of closed brain injury, condition after hematoma of the corpus callosum and motor and hyperkinetic disorders.
Thanks to Dr. Arousoukouris Ioannis (neurologist) and Dr. Alexandros Kallifatidis (radiologist) who discovered a pericallosal artery aneurysms and thanks to Dr. Basilios Zountsas who operated him immediately Clipping of the Aneurysm and full recovery within 5 days.
Case Presentation:
40 years old male
Motorcycle accident 3 months ago
Interhemispheric hematoma with corpus callosum compression
Late diagnosis of distal pericallosal artery aneurysma
Choose of surgery for optimal treatment
Hospitalization
– 1 day preOP
– 1 day ICU
– 4 days peripheral ward
Complete mobilization in walking since postOP day 2