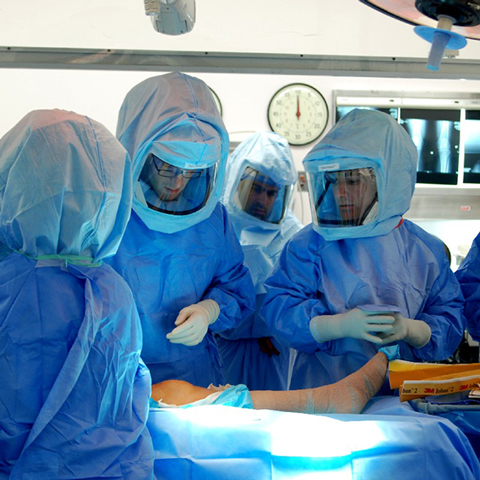 Greek orthopedic surgeons together with physiotherapists create miracles, they in troth put patients on their feet, eliminate the perennial daily pain in deformed joints and spine, provide an opportunity to lead an active lifestyle, exercise and just ochuschat joy of movement.
Orthopaedic surgeons using the latest methods of treatment, minimally invasive, endoscopic surgery and advanced materials for implantation and replacement, specialize in the treatment of complex diseases, including:
⦁ fractures of the spine and joints of varying complexity;
⦁ sports injuries and problems in the spine and joints;
⦁ acute and chronic pain in the joints and in the cervical, thoracic and lumbar spine;
⦁ stenosis, scoliosis, degenerative changes of the spine, lumbar disc herniation;
⦁ knee joint injuries: cartilage, menisci and ligament apparatus (arthroplasty performed, if necessary, including partial);
⦁ injuries of hip and elbow joints;
⦁ Cerebral Palsy (CP) – produce orthopedic treatment, including surgery.
Surgical treatment – this is only one part of the work of an orthopedic surgeon.
The second part – is the rehabilitation of the patient with the use of modern methods and individual approach. Postoperative rehabilitation is done in comfortable clinics or rehabilitation centers in Greece by a team of highly qualified physiotherapists under the supervision of the surgeon. Rehabilitation of orthopedic treatment is no less important than the success of the surgery.
Specialists Medical Treatment Team GMTP happy to help you organize your treatment and rehabilitation in hospitals and rehabilitation centers in Greece. With us you will get all sorts of help and support, including: the selection of a particular specialist and clinic transfer of medical records, assistance in obtaining an entry visa, treatment organization, interpreters, accommodation not only in hospitals but also in comfortable apartments by the sea, and more more.