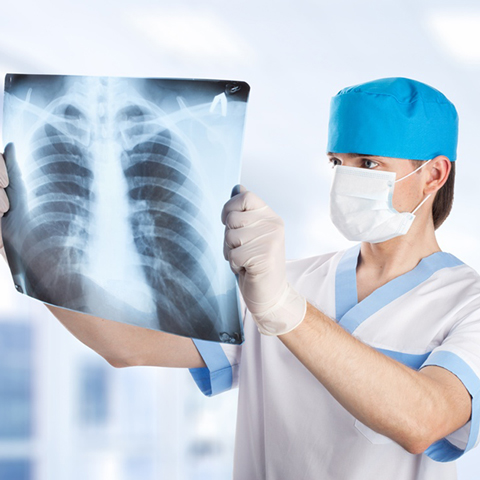 This kind of surgery specializes in the treatment of diseases of vital organs, namely the chest and organs located in the chest.
Thoracic surgeons perform surgery with chest injuries, internal injuries, tumors of internal organs, as well as congenital abnormalities.
The main objective of Thoracic Surgery is to minimize the trauma, reduce blood loss and save the operated organ's functions and capabilities.
These objectives are achieved through the work of highly skilled surgeons and modern medical technology.
Greece is one of the countries where the treatment of diseases of the chest and removing tumors apply the latest advances in medicine, including: Videothoracoscopy (VATS), mediastinoscopy and other. Greek surgeons perform complex operations withminimal trauma and preserving tissue viability and organs.
In Greek clinics, the operating theatres are equipped with medical robots and other ultra-modern facilities, where are conducted minimally invasive operations such as: mediastinoscopy – operative endoscopic examination of the anterior mediastinum with the purpose of the biopsy of the tumor and lymph nodes; removal of tumors of the mediastinum, removal of the cyst hydatid lung lobectomy, removal of one lung, surgery to reduce the size of the lung and other complex operations.
In Greece you can get a fast and accurate diagnosis and receive appropriate treatment from the world's best surgeons.
Specialists' Medical Treatment Team of GMTP is happy to help you to organize your treatment clinics in Greece. With us, you will get all sorts of help and support, including: the selection of a particular specialist and clinic, translation of medical records, assistance in obtaining an entry visa, treatment organization, interpreters, accommodation not only in hospitals but also in comfortable apartments by the sea, and more.