Otorhinolaryngologic Surgery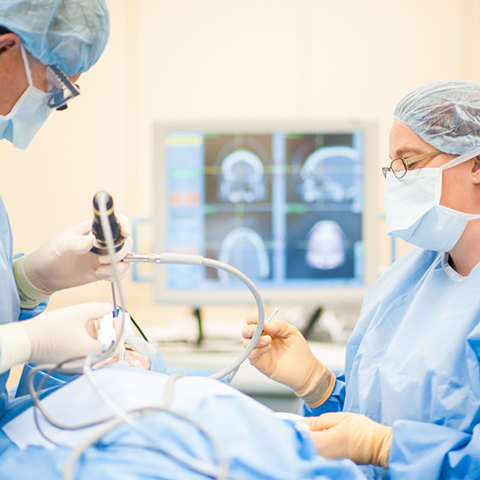 Intact function of the ears, nose or throat ensures normal functioning of the person. After all, it concerns our hearing, speaking, breathing and more. For example, untreated disease of the inner ear can lead to serious complications, up to the loss of hearing.
Greek medical clinics are equipped with ultra-modern equipment that allows you to make a fast and accurate diagnosis, obtain the necessary treatment and regain the joy of a full life.
The surgeons have years of experience and use the latest methods of ear, nose and throat disease treatment, where endoscopic surgery and gentle anaesthesia are used. All operations are conducted in a minimally invasive way with the use of modern materials, allowing the patient to return to their everyday life as soon as possible.
Medical clinics in Greece conducted operations such as shunting of a tympanic cavity, partial trimming or complete removal of the tonsils, adenoidectomy, reposition of the nasal bones, surgery on the salivary glands, plastic inferior turbinate, surgery on the nasal septum, removal of cysts, sinuses, removal of nasal polyps, tumour removal and other surgical treatment, all depending on the diagnosis.
Specialists' Medical Treatment Team of GMTP is happy to help you organize your treatment clinics in Greece. With us, you will get all sorts of help and support, including: the selection of a particular specialist and clinic, transfer of medical records, assistance in obtaining an entry visa, treatment organization, interpreters, accommodation – not only in hospitals, but also in comfortable apartments by the sea – and more.